Finlay doubts ability to continue as going concern
May 1 (Reuters) - Jeweler Finlay Enterprises Inc (FNLY.OB), crippled by liquidity woes, said on Friday 1 May there was "substantial doubt" about its ability to continue as a going concern, according to a regulatory filing.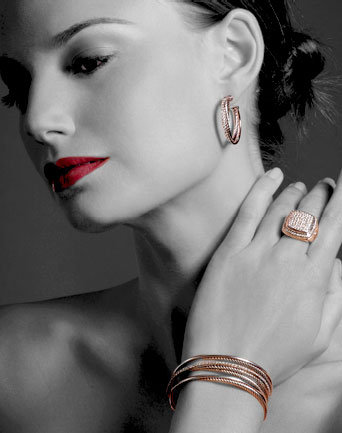 Carlyle & Co, run by Finlay Enterprises Inc., (Photo: www.carlyleco.com)
"Our ability to continue as a going concern is dependent on the successful implementation of our strategic plan, the repayment of the amounts due under the revolving credit facility and our ability to secure a new line of credit on or before the maturity date of the revolving credit agreement," Finlay said.
The company said the outstanding balance under its revolving credit facility was reduced to about $130.0 million at April-end from $236.2 million at the end of 2008, as a result of the liquidation of the stores it planned to close.
In February, the company said it was shutting the counters it operated at department stores over the near-term to concentrate on specialty jewelry stores, 40 of which it also earmarked for closure.
Finlay also said it was in default of a covenant under its amended revolving credit agreement that required it to achieve certain weekly sales and cash receipts targets, and restrict cash disbursements.
The company's annual sales are expected to fall to $150 million to $200 million this year, from over $750 million in 2008, Finlay said in the filing with the U.S. Securities and Exchange Commission.
In March, the company completed the sale of certain assets to Bloomingdale's for about $33.4 million, and used the proceeds to pay back a portion of the outstanding balance under its credit facility. (Reporting by Mihir Dalal in Bangalore; Editing by Anne Pallivathuckal)
© Thomson Reuters 2023 All rights reserved.