Golden Gate Capital wins Eddie Bauer auction
By Tom Hals
WILMINGTON, Delaware (Reuters) - Golden Gate Capital won an auction for Eddie Bauer Holdings Inc (EBHIQ.PK) with a $286 million cash bid and agreed to keep open most of its 370 stores, the bankrupt outdoor apparel retailer said on Friday 17 July.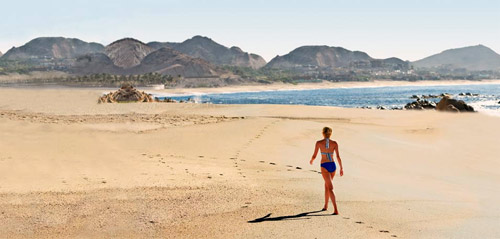 Eddie Bauer
"It was very active, very robust," said Cathy Hershcopf, a partner at Cooley Godward Kronish in New York, who represents unsecured creditors in the case. She said the auction, which started at 11 a.m. Thursday 16 July, ran until 2:30 a.m. on Friday 17 July.
The company entered bankruptcy with $1 billion in annual revenue, 10,000 employees and a well-established brand name and catalog business.
However, a lingering U.S. recession left the company that was founded as a Seattle sports shop in 1920 unable to service its debts, which it listed as $427 million in its bankruptcy filing.
The money from San Francisco-based Golden Gate will go to paying those creditors.
Jeff Green, president of retail consultancy Jeff Green Partners in Mill Valley, California, said the winning bid was on the steep side.
"I would say it's a fairly high number, considering its brand recognition is strong but nobody is quite sure what it is and who it appeals to."
The Golden Gate deal reunites Eddie Bauer with another of its portfolio companies, the Spiegel catalog business. Both were once part of Spiegel Inc, which filed for bankruptcy earlier in the decade.
Golden Gate prevailed over seven other bidders who were seeking all or part of the retailer.
While Golden Gate has acquired the retailer free of its debts, it still faces a very difficult economy that has claimed dozens of store chains. Eddie Bauer has posted annual losses for the last three years.
"To make the chain viable going forward they will have to close stores," said Green. "They overexpanded and new stores have cannibalized existing stores."
Tight credit markets have forced many bankrupt retailers such as Filene's Basement to auction off their assets, rather than reorganize their business, as the best way to pay creditors.
The Golden Gate bid will be presented to the bankruptcy court on Wednesday 22 July for approval. Eddie Bauer said in a statement it expects the transaction to close in early August.
The case is In re: Eddie Bauer Holdings Inc, U.S. Bankruptcy Court, District of Delaware, no. 09-12099.
(Editing by Phil Berlowitz)
© Thomson Reuters 2022 All rights reserved.