Japan retailer Aeon sees record profit this financial year
TOKYO - Aeon Co, Japan's No.2 general retailer, on Thursday projected a 7.3 to 12.4 percent rise in operating profit this business year on increased offerings of higher-margin, private-label products and cost cuts.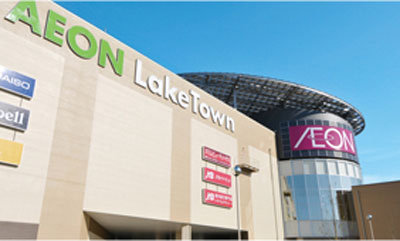 Photo: Aeon Co
Many Japanese general retailers are expecting record profits this year as they adopt measures to fight chronic deflation such as curbing advertising, reducing unprofitable sales space and expanding the selection of cheaper, private-brand items.
Aeon, which ranks behind Seven & I Holdings Co Ltd in market capitalisation, forecast a record operating profit of between 210 billion and 220 billion yen ($2.59-2.72 billion) for the year that began in March. The guidance is better than an average estimate of 196.7 billion yen from a poll of 13 analysts by Thomson Reuters I/B/E/S.
Last week, Seven & I forecast a second consecutive year of record profit as the retailer targets a broader demographic to drive domestic convenience-store sales and seeks acquisitions in the United States.
A Reuters poll showed that Japan's economy is expected to grow 1.9 percent in the fiscal year that began in April, driven by a pickup in exports, boding well for further retail sales growth.
For the business year that ended in February, Aeon booked a 13.5 percent rise in operating profit to 195.690 billion yen, beating the previous record of 189.7 billion yen in 2006.
For the December-February quarter, operating profit clocked in at 93.87 billion yen, up 18.8 percent.
The company also said it would start paying a mid-year dividend from this year.
Shares in Aeon have risen about 3 percent in the year to date, underperforming a more than 10 percent rise in the benchmark Nikkei average. Before the earnings announcement, Aeon ended up 0.2 percent, against the Nikkei's 0.7 percent rise.
© Thomson Reuters 2022 All rights reserved.