Luxury sales growth to slow in 2012, Bain says
PARIS, Oct 15 (Reuters) - Sales growth in the global luxury market will slow this year to 5 percent from 13 percent in 2011 at constant exchange rates as Chinese customers rein in their spending and concerns about the global economy take their toll, a study has found.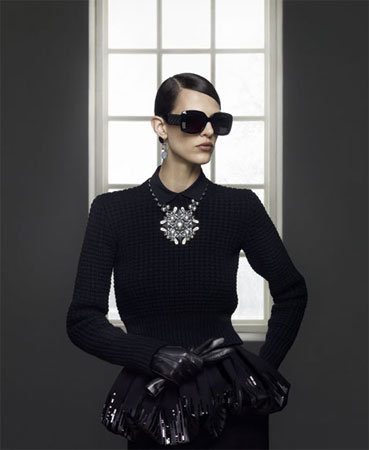 Bottega Veneta (PPR)

A closely watched report published on Monday by consultancy Bain & Co together with Italian luxury goods trade body Altagamma said the first signs of a deceleration began to appear in 2012 in China, the luxury industry's main engine of growth.

A change in government in China and a crackdown on corruption have dented luxury spending by its consumers, the report said.

This year, the Chinese luxury goods market is set to rise by 8 percent at constant currencies and 20 percent at current currencies to reach 15 billion euros ($19 billion), while last year it gained 30 percent using both measures, the report said.

Chinese consumers, many of whom shop abroad, have become the world's No. 1 buyers of luxury goods, ahead of the Japanese, the Americans and the Europeans, the study found.

Chinese consumers now make up half of luxury purchasers in Asia and nearly one-third in Europe.

Tourists overall represent 40 percent of total luxury sales and in some countries, such as France, they make up 60 percent. The country has become a top destination for Chinese tourists after simpler visa rules were introduced.

Europe has been hit by the euro zone debt crisis and luxury spending growth will approximately halve in 2012 from last year to 5 percent, with Italy and Spain suffering the biggest slumps, the report said.

However, the Americas region is projected to post strong gains, with revenue rising 13 percent by year's end.

At current exchange rates, the report predicts that global sales growth in the luxury market will slow this year to 10 percent from 11 percent in 2011 but it forecasts a strong fourth quarter.

"Concerns about market weakness are somewhat overblown," said Claudia D'Arpizio, a Bain partner in Milan and lead author of the study. "But we are seeing sharp disparities between brands that are not keeping up with the quickening pace of change in the market and those that are adjusting to shifts in tastes and demographics."

Bain estimates that the luxury goods market will grow at constant exchange rates by 4 percent to 6 percent a year between 2013 and 2015, bringing the market to over 250 billion euros.

More details about the state of the global luxury sector will be published later on Monday when LVMH, the world's biggest luxury group and owner of brands Louis Vuitton, Celine and Kenzo, releases its third-quarter sales figures after market close. ($1 = 0.7712 euros) (Reporting by Astrid Wendlandt; Editing by Steve Orlofsky)
© Thomson Reuters 2022 All rights reserved.