Motor racing-Izod brand to sponsor IndyCar Series
By Ben Klayman
CHICAGO, Nov 5 (Reuters) - Phillips-Van Heusen Corp (PVH.N), a clothing manufacturer that owns the Calvin Klein brand, said on Thursday 5 November its Izod brand will sponsor the IndyCar Series, marking the open-wheel racing sport's first title sponsor since 2001.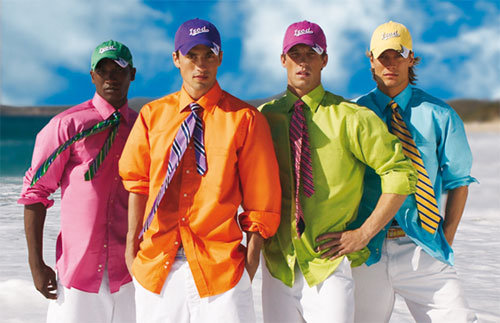 Izod
The six-year deal with the Indy Racing League (IRL) runs through 2015 and includes company options to extend beyond that, a spokesman for the sport said.
While officials would say only that it is a multimillion-dollar deal, a source familiar with the agreement who asked not to be identified said Phillips-Van Heusen would pay in the neighborhood of $10 million a year.
"The combination of young, dynamic drivers representing over 14 countries, events in key domestic and global markets and its strong American racing heritage make the IndyCar Series a perfect fit," Phillips-Van Heusen President Allen Sirkin said in a statement.
The deal continues the company's emphasis on sports. In 2008, Izod signed a deal for the naming rights to the arena home of the National Basketball Association's New Jersey Nets team. In September, it announced Van Heusen brand's sponsorship of the Pro Football Hall of Fame fan vote.
The IRL, with such well-known drivers as Danica Patrick and former "Dancing With the Stars" winner Helio Castroneves, has not had a title sponsor since search engine Northern Light in 2001.
U.S. sports leagues and groups have been hurt by the recession, which led consumers and corporate backers to curtail spending. IRL actually saw attendance rise about 10 percent this year, but overall corporate support slipped and ratings for its top race, the Indianapolis 500, fell about 10 percent.
In July 2008, Phillips-Van Heusen announced an agreement with the Indianapolis Motor Speedway and the IRL that made the Izod brand the official apparel sponsor. It will retain that designation under the new deal.
Under the new sponsorship deal, Phillips-Van Heusen will launch a multimillion-dollar marketing campaign that includes advertising on Walt Disney Co's (DIS.N) ABC and Comcast Corp's(CMCSA.O) Versus networks, which broadcast the sport. (Reporting by Ben Klayman, editing by Matthew Lewis)
© Thomson Reuters 2022 All rights reserved.