Opera costumes by Viktor & Rolf
A first; the pair of Dutch designers Viktor & Rolf have created costumes for a romantic opera from Carl Maria von Weber which will be staged in Germany.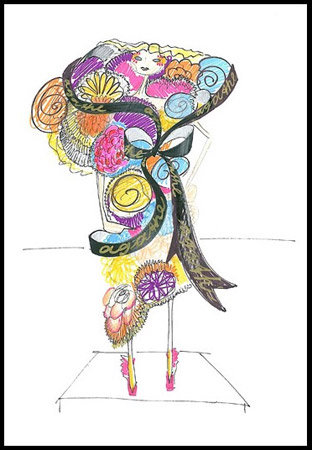 One of the costumes designed by Viktor & Rolf
It will run from May 30 – June 1 2009 at the Festspielhaus in Baden-Baden with backdrops, decoration and lighting by Robert Wilson.
For the occasion, Viktor & Rolf have imagined grand pieces inspired by Mother Nature, air and love, and it's likely there'll be lots of exuberance on show too.
The name of the opera is "Der Freischütz" or "The Marksman" in English. It was written in 1821 and this rendition is set to be an unmissable event.
By Jonathan Fulwell (Source: Céline Vautard)

Copyright © 2023 FashionNetwork.com All rights reserved.