LONDON, May 6 (Reuters) - Company executives in Europe and Asia gave mixed outlooks for 2009 when reporting earnings on Wednesday 6 May.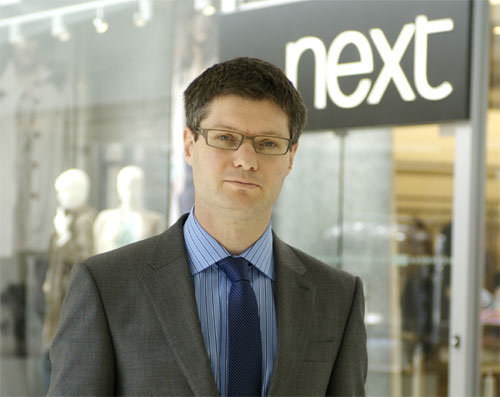 Simon Wolfson, of Next, thinks that the outlook is "not as bad as we thought it was going to be".
Following is a compilation of their comments:
"Shipment rates stabilised in March, suggesting that the decline could be close to bottoming out," said Frank Appel, chief executive of Deutsche Post DHL (DPWGn.DE).
"We have seen some weakness in commuter travel, and journeys to second homes, but this has been more than made up for by an increase in business travellers and some switching from long haul leisure to short haul," said Andy Harrison, chief executive of British low-cost airline easyJet (EZJ.L).
"What we're seeing is that things have potentially bottomed out," said Simon Wolfson, chief executive of British fashion and homewares retailer Next (NXT.L). "I wouldn't want to characterise that by saying we think the whole economy or high street has recovered, it's just not as bad as we thought it was going to be."
"The infrastructure market in the United States looks significantly brighter," said Johan Karlstrom, chief executive of Swedish construction firm Skanska (SKAb.ST). "A lot of projects have been put out to the market which companies, including Skanska, are going to be going after."
"Looking ahead, the key word remains uncertainty," Jean-Pierre Clamadieu, chief executive of French speciality chemicals maker Rhodia (RHA.PA), said in a conference call.
"The worst is over. We see in the next quarters significant improvements (for Rhodia)."
"Visibility is very low, making it very difficult to predict when the bottom of the staffing market will be hit," said Dominik de Daniel, chief financial officer of Adecco (ADEN.VX), the world's largest staffing firm.
"We think the economy will recover as we go into 2010, but our view is that the recovery will be quite fragile, quite slow," said Phil Coffey, chief financial officer at Australia's second-largest bank, Westpac Banking Corp (WBC.AX).
(Compiled by Simon Jessop; Editing by Rupert Winchester)
© Thomson Reuters 2023 All rights reserved.