Patriarch buys women's catalog Spiegel
By Phil Wahba
NEW YORK, June 18 (Reuters) - Private equity firm Patriarch Partners LLC said on Thursday 18 June it is buying Spiegel Brands Inc, a well-known mail order women's apparel catalog and website, and will use the platform to sell products from other companies in its portfolio.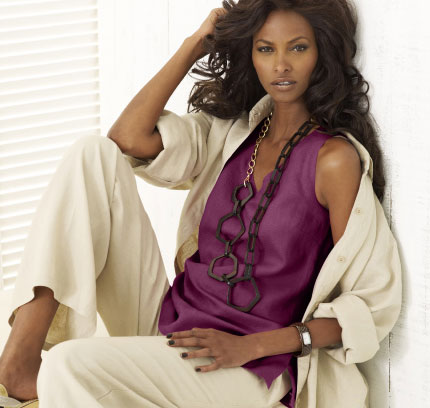 Spiegel Brands
Spiegel sells clothing, shoes and handbags directly to customers under the Spiegel, Newport News, and Shape fx brands.
"Spiegel is the Yellow Pages of catalogs; the Spiegel catalog has been a staple in American household for decades," Patriarch CEO Lynn Tilton said in statement.
A Patriarch spokesman declined to say how much the firm was paying for Spiegel.
Patriarch plans to use Spiegel to cross-sell products from other companies it owns, which include the Croscill housewares brand, and Stila Cosmetics.
Spiegel was once owned by the same parent company as outdoor clothing apparel retailer Eddie Bauer Holdings Inc (EBHI.O), which filed for bankruptcy protection on Wednesday 17 June.
Eddie Bauer's former parent Spiegel Inc filed for bankruptcy protection in 2003, and sold off Newport News and Spiegel Catalog, but kept the Eddie Bauer name and emerged from bankruptcy in June 2005 as Eddie Bauer Holdings.
Tilton told ThomsonReuters' peHUB in an interview on Thursday 18 June that Patriarch was not planning on making a bid for Eddie Bauer during its expected bankruptcy auction because it doesn't target bricks and mortar retail operations.
Patriarch Partners, whose portfolio also includes Arizona brand iced tea and mapmaker Rand McNally, specializes in acquiring distressed companies but lost a recent bid to buy iconic camera-maker Polaroid. (Reporting by Phil Wahba; Editing Bernard Orr)
© Thomson Reuters 2022 All rights reserved.