Retailer Philip Green to lead efficiency review
(Reuters) - Billionaire retailer Philip Green will lead an external efficiency review into government spending, the Cabinet Office said on Friday.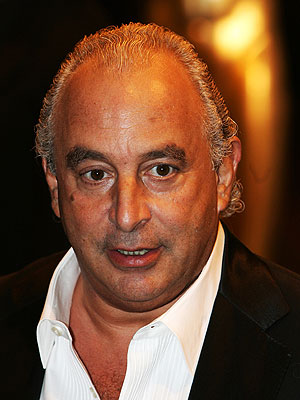 PhilipGreen.net
Green, owner of the
Topshop
-to-Bhs retail group Arcadia, will examine public spending over the past three years to find potential savings as the government takes steps to tackle a budget deficit running at around 11 percent of GDP.
The three-month old coalition, which has pledged an immediate 6.2 billion pounds of savings this year ahead of a wider review due to report in October, is seeking cuts of around a quarter across departmental spending.
Green, who said he would bring his experience of procuring goods and services to his new role, will also consider whether government leases and contracts entered into since 2007 offer value for money.
"I will give this efficiency review my very best effort knowing how hugely important it is to the recovery of the country," he said.
"I want to help focus, motivate and energize to achieve these efficiency savings. It is these actions that will re-start growth in the UK."
Green will deliver his report before the conclusion of the wider spending review is published on October 20.
(Reporting by Tim Castle, Editing by Kylie MacLellan)
© Thomson Reuters 2022 All rights reserved.