Sale of outdoor brand Wolfskin on hold
April 21 - The sale of German outdoor apparel and equipment maker Jack Wolfskin, initially slated for the end this month, has been put on hold, two people familiar with the process told Reuters.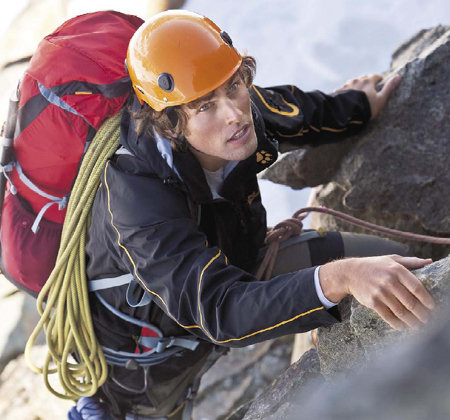 Jack Wolfskin Summer 2011 collection
The sellers deemed the received offers for the group -- which had 2010 sales of 304 million euros ($444 million) -- to be too low, the sources said on Thursday.
Jack Wolfskin is being sold by Barclays Private Equity and Quadriga Capital, which have owned the business since 2005's secondary management buyout of the company from Bain Capital for 93 million euros.
One of the people close to the transaction said the sale has not been abandoned altogether, but he gauged that any deal would take up to six months longer to complete.
"The owners were looking for a price tag north of 800 million euros," said one of the parties, which dropped out of the race, adding he had been willing to pay "500 million plus".
Jack Wolfskin, its owners and the bidders declined to comment.
According to sources, U.S.-based jeans maker VF Corp (VFC.N), which also owns outdoor brand The North Face, had shown interest in Wolfskin.
Blackstone (BX.N) was the only private equity firm still involved in the process after BC Partners and Advent pulled out of bidding, sources said.
German mail order group Otto earlier dropped out but had said it may be interested in rejoining the bidding later.
Some bidders had offered to pay more than 600 million euros, one of the sources close to the sales process said.
The market for outdoor equipment has been growing at a fast pace since the 1990s, but is still dominated by midsize players like German brands Schoeffel and Vaude or U.S.-based Patagonia.
Last year, Jack Wolfskin saw sales increase by 21 percent and according to an industry source the company posted roughly 20 million euros in profit.
Sporting goods maker Puma (PUMG.DE) -- majority owned by French luxury and retail group PPR (PRTP.PA) -- and peer Adidas (ADSGn.DE) have said they have no interest in Wolfskin.
(Reporting by Arno Schuetze, Alexander Huebner and Isabell Witt; Editing by David Cowell)
© Thomson Reuters 2023 All rights reserved.