Scott Morrison takes control of Evisu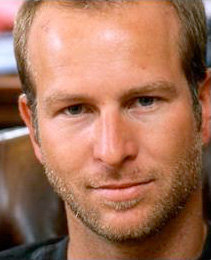 Scott Morrison
The co-founder of the jeans brands Paper Denim & Cloth and Earnest Sewn, Scott Morrison, has been named global director general of
Evisu
. His task: to relaunch the denim label, which has been losing momentum.
Founded in Japan in 1991, Evisu now wants to change its image from a streetwear brand to a more contemporary style to appeal to the European market.
Evisu is already well established in Asia with around 15 boutiques in China and 50 in Japan, but in Europe and the USA there is still much to do.
He was recruited for his passion for jeans; Scott Morrison knew the market well enough in 1999 to found Paper Denim & Cloth and in 2004 Earnest Sewn, quitting the latter in March 2009 over disagreements with the group of investors which bought the majority of the brand last year. Now, to carry out his new role, he will have to move to New York where the headquarters of Evisu – currently in Hong Kong – will also be moving.
A capsule collection will be presented at the menswear fashion trade show Pitti Uomo (16-19 June 2009) in Florence and at the youth fashion assembly
Bread & Butter
(1-3 July 2009) in Berlin. These events should be a test of character for the new director.

By Jonathan Fulwell (Source Céline Vautard)
Copyright © 2023 FashionNetwork.com All rights reserved.