Seven & I keeps outlook; focus on supermarkets shakeup
Japan's top retailer Seven & I Holdings retained its annual forecast after reporting a 7.4 percent rise in quarterly operating profit, with market attention on restructuring plans to help it further boost profit growth.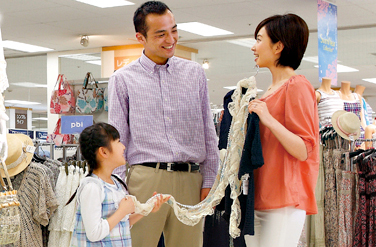 7 and I
The company, which competes with retail conglomerate
Aeon
Co Ltd , is under pressure to close underperforming supermarkets, which, unlike its core convenience store segment, have reaped few benefits from a pick-up in consumer spending.
Pent-up demand from shoppers who made sharp spending cuts against a weak economic backdrop is expected to have boosted retailers' profits in the latter part of 2010. Cost-cutting measures have also helped, analysts said.
Japan's retailers have been grappling with tepid economic growth, falling consumer prices and an ageing and declining population, and now rising worldwide prices of food and commodities look set to hit margins further.
With weak performing general merchandise stores dragging on Seven & I's results, attention is now on an analysts' briefing on Thursday for plans to shut supermarkets following a media report last month it would cut the number of stores in half.
"If it really halves the number, for instance within three years, I would review my 'neutral' rating for the company's stock for possible upgrading," said Naozumi Nishimura, a retail-sector analyst at research firm TIW.
"If the timeframe is five to seven years, it would be a different story."
Seven & I, which operates, franchises or licenses about 39,000 convenience store outlets worldwide, including Japan's No.1 chain, Seven-Eleven, reported a 7.4 percent rise in September-November operating profit to 56.4 billion yen ($677 million).
RISING PRICES
Seven & I, formed as a holding company in 2005, kept its operating profit forecast for the business year to February 2011 at 240 billion yen. This is in line with the average forecast in a survey of 17 analysts by Thomson Reuters I/B/E/S.
While that would mark a nearly 6 percent rise in operating profit from the previous business year, it is still lower than the up to 23 percent growth its main rival Aeon is forecasting over the same period.
"Seven & I and Aeon are both trying to lower costs of buying materials (for their shops), but with the current situation it doesn't look like it's going to be an easy task for them," said Mitsushige Akino, chief fund manager at Ichiyoshi Investment Management.
Still, there are some positive signs and the Bank of Japan expects economic growth to pick up modestly this year.
Stronger economic sentiment in Japan and efficiency enhancements at its key convenience stores should lift operating profit at least 10 percent in 2011, Seven & I's president told Reuters in an interview last month.
Seven & I shares rose to their highest level in more than seven months ahead of the earnings report and ended up 1.9 percent in a broader market 1.4 percent higher.
They rose 14 percent last year, outperforming a 3 percent decline in the broader market.
By James Topham
(Additional reporting by Antoni Slodkowski and Yumiko Nishitani in Tokyo and Arada Kultawanich in Bangkok; Editing by Edmund Klamann and Anshuman Daga)
© Thomson Reuters 2021 All rights reserved.