Swiss body extends Swatch watch components measures
ZURICH - The Swiss competition commission said it will extend measures for Swatch Group to supply mechanical components to competitors through 2013.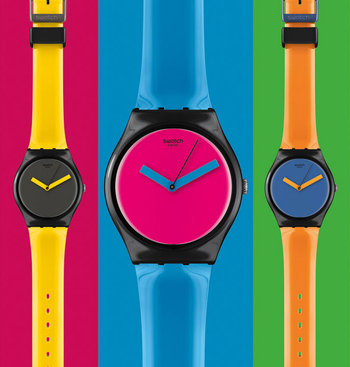 Photo: Swatch
"This move was necessary because the lead time for ordering watch components are usually several months, but the probe against Swatch cannot be concluded by mid-year," the competition commission said in a statement on Tuesday.
The regulatory measures form part of a Swiss investigation into Swatch opened last June, probing the relationship Swatch has with competitors it sells watch components to.
The Biel-based luxury goods firm, which is seeking to reduce the proportion of components it supplies to competitors, wasn't available for comment.
© Thomson Reuters 2022 All rights reserved.