U.S. luxury brands may slow European growth
(Reuters) - European expansion plans for top U.S. luxury brands may stall in the short term over fears of a simmering debt crisis on the continent.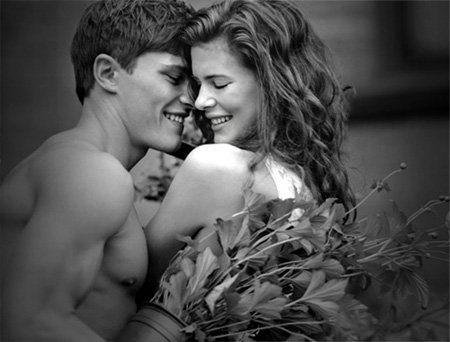 Abercrombie & Fitch, an American brand that may pull back in Europe
Some of these American names looked to their overseas shoppers to boost sales during the worst of the recession, as brand recognition and a weak dollar made their merchandise more attractive.
But as Greece's economic problems spill over to its neighbors, fears over shrinking consumer demand would give these companies pause before opening new outlets, executives told the Reuters Global Luxury Summit this week that.
"There's still another shoe to drop," said William Susman, chief operating officer of boutique investment bank Financo Inc.
"What the economies throughout Europe are going to go through in the next six to 18 months, I think, will be dramatic," he said. "It will impact France, Germany and the northern Scandinavian countries as well. So I don't think that that story is over yet."
The euro fell below $1.20 on Friday 4 June, its lowest level in more than four years, on concerns that Europe's debt crisis is expanding to Hungary.
While a weaker euro may make it easier for U.S. retailers to enter European markets from a cost perspective, it also puts a damper on sales. Chains that may pull back store openings include teen retailer
Abercrombie & Fitch
(ANF.N),
Brooks
Brothers and Polo
Ralph Lauren
(RL.N), Susman said.
GROWTH, OLD AND NEW
Rich Europeans are cutting back on splurges, said Alex Bolen, chief executive at
Oscar de la Renta
.
"The commonwealth countries were a major market for the company that has really dried up. There are some places in international markets where business, not just for Oscar de la Renta, but for luxury brands has really come to a halt," he said.
Countries like Ireland, Spain and Portugal, which were expected to ride the next wave of economic growth in Europe, are struggling with economic troubles of their own.
"That (growth) has been cut off. So I think Europe is a problem," said Milton Pedraza, chief executive of the Luxury Institute, a New York-based consulting firm.
However, some brands are hoping to make the best of a stronger dollar after revamping their price strategies.
Coach
(COH.N), maker of upscale handbags, recently said it would expand into Western European countries such as Spain, Portugal and the Britain.
"The timing could not be better than when the economies are weak," Chief Executive Lew Frankfort told Reuters.
Oscar de la Renta is looking to set up shop in London sometime soon, taking advantage of the stronger dollar.
"For a firm like ours that is principally a dollar-denominated firm, things have become more affordable in London," Bolen said.
About 65 percent of the company's revenue come from the United States, but Bolen said the company eventually wants a 50 percent mix of international and domestic sales.
But he is hedging his bets.
"If things that started in Greece spread wildly to the rest of Western Europe and everybody goes into a cave, my comments probably won't prove true," Bolen said.
(Reporting by Nivedita Bhattacharjee; Editing by Michele Gershberg and Robert MacMillan)
© Thomson Reuters 2022 All rights reserved.