UK experts demand more research on nanotech risks
By Ben Hirschler
LONDON (Reuters) - More research is needed on the potential health and environmental hazards of nanotechnology to ensure public confidence in the fast-growing industry, British experts said on Wednesday.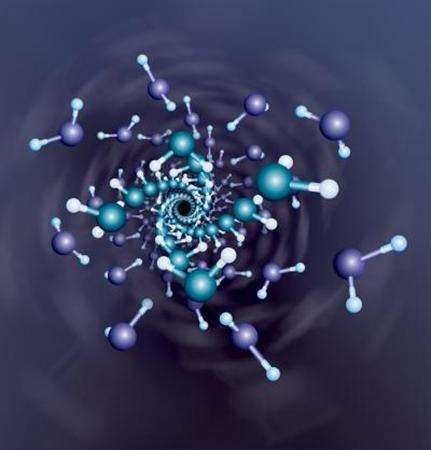 Nanotechnology, which involves manipulating materials on an ultra-small scale, has the potential to make better products in fields from computing to cosmetics to fuel additives.
But nanoparticles tens of thousands of times smaller than the width of a human hair could be dangerous if they interact with the human body or the environment in unexpected ways.
The British government's top-level advisory body, the Council for Science and Technology (CST), said the UK had taken an early lead by commissioning a 2004 report on nanotech but had failed to follow through with necessary research funding.
"There has been virtually nothing done by government to resolve this problem," Professor John Beringer, who chaired a CST sub-committee assessing nanotech progress, told reporters.
He argued strategic government funding was justified by the economic importance of nanoparticles and their peculiar nature.
Gold, for example, is inert in bulk -- so gold jewelry does not tarnish -- but when particle size reaches less than 2 billionths of a meter the yellow metal turns blue and can bind to DNA.
The CST said government spending on assessing the risks of such changes had averaged only 600,000 pounds ($1.2 million) annually in the past five years and a minimum of 5-6 million pounds was needed.
Britain's science minister Malcolm Wicks acknowledged more needed to be done and said he was disappointed few researchers had applied for existing funding.
The problem is not confined to Britain.
Andrew Maynard of the U.S.-based Woodrow Wilson International Center for Scholars, welcoming the CST review, said other governments also fell short, with the United States investing just $11 million on relevant risk research, despite spending more than $1 billion a year on nanotech overall.
$1 TRILLION BUSINESS
Although largely unnoticed by consumers, the use of nanotechology-enabled products is expanding rapidly.
The Woodrow Wilson institution counts 360 consumer goods that now use the know-how -- from laptops to a type of tea enriched with selenium -- up from around 200 a year ago.
Beringer said the worldwide market for nanotechnologies was likely to reach $1 trillion by 2015, a figure some analysts believe is conservative.
Independent group Lux Research estimates more than $32 billion in products containing nanomaterials were sold globally in 2005 and projects sales will hit $2.6 trillion by 2014.
A diverse range of companies are working on this new frontier of the ultra-small.
Members of Britain's Nanotechnology Industries Association include BASF, ICI, Johnson & Johnson, Johnson Matthey, L'Oreal, Procter & Gamble, Rolls-Royce, Smith & Nephew and Unilever.
© Thomson Reuters 2023 All rights reserved.