US FDA warns Procter & Gamble about Olay plant lapses
WASHINGTON, May 5 (Reuters) - Procter & Gamble (PG.N) failed to adequately address contamination and other manufacturing problems at a plant in Puerto Rico that produces over-the-counter drugs and Olay cosmetics, U.S. regulators said in a letter released on Tuesday 5 May.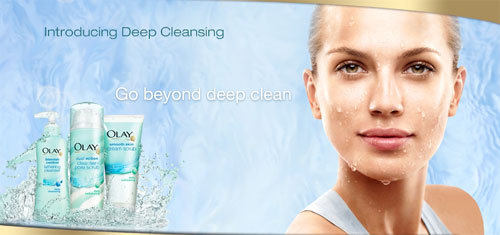 Olay "Deep Cleansers" Publicity
The company said none of the issues compromised the safety of products made at the plant in Cayey, Puerto Rico.
Inspections last year found cosmetics and over-the-counter drugs "have been prepared, packed or held under insanitary conditions whereby they may have become contaminated with filth, or whereby they may have been rendered injurious to health," the Food and Drug Administration said in an April 24 letter to Procter & Gamble.
Products made at the plant include Vicks Sinex nasal spray and various hair care and skin care products including Olay Total Effects Revitalizing Daily Foam and Olay Moisture Foaming Face Wash, the FDA letter said.
The FDA said over-the-counter drugs were made with equipment the company later found to be contaminated. The company also "did not adequately address" contamination of equipment used to make cosmetics, the agency said.
The FDA asked Procter & Gamble to correct the problems and detail "specific steps that you are planning to take to ensure that your current sanitation process is adequate to prevent the growth of organisms that may be injurious to health."
Procter & Gamble spokesman Paul Fox said the company was "confident that our products in the marketplace are safe" as they are tested before being released to the public.
"At no time do we ship products that don't meet our strict standards," Fox said.
The inspection "did identify potential areas where we can and will make improvements" and the company is "taking this matter seriously and cooperating fully with the FDA," Fox added.
The FDA letter was posted on the agency's website here. (Reporting by Lisa Richwine; Editing by Tim Dobbyn, Leslie Gevirtz)
© Thomson Reuters 2023 All rights reserved.