Xstrata confirms $1 billion Anglo merger synergies
LONDON, June 30 (Reuters) - Mining group Xstrata (XTA.L) confirmed its $1 billion estimate of synergies for its proposed merger with rival Anglo American (AAL.L) after its advisors were quoted in newspapers saying the number could be much higher.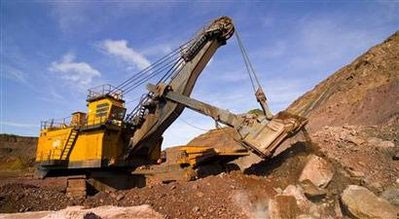 AngloAmerican - Photo: REUTERS/Vismedia
Xstrata issued a statement on Tuesday 30 June at the request of the UK Takeover
Panel
, restating that it believed a link-up with Anglo would result in pre-tax synergies of over $1 billion a year by the third full year after completion.
"Any other published synergy estimate is not endorsed or supported by Xstrata," it said.
Xstrata's advisors were quoted in the Times as saying synergies could be "at least three times higher".
Anglo last week sharply rebuffed Xstrata's proposal for a "merger of equals" only a day after its rival made public the plan after repeated informal approaches over the years.
Xstrata, the world's biggest exporter of coal for power plants, added pressure on Anglo after its initial rejection, releasing the details of its merger proposal, including the cost savings estimate. [ID:nLO264669]
Xstrata also confirmed that gross one-off realisation costs were forecast at not more than $500 million in the first two years after completion.
A merger would create a group worth $73 billion based on Monday (29 June)'s closing share prices.
The group would have added bulk to compete against sector No. 1
BHP
Billiton (BLT.L) (BHP.AX) which is valued at $142 billion and Rio Tinto (RIO.L) (RIO.AX) at $79 billion.
A combination of the two firms would create the world's biggest producer of zinc, platinum, diamonds, coal for power stations and ferrochrome and second biggest in coal for steelmaking and copper.
Xstrata said it was being advised by Ernst & Young, Deutsche Bank and JP Morgan Cazenove. (Reporting by Eric Onstad; Editing by David Cowell)
© Thomson Reuters 2022 All rights reserved.