Zadig & Voltaire becomes record label
Fashion and music go together. If one doesn't inspire the other, the other produced the first. In short, Zadig & Voltaire have extended their sphere of influence to the music business and become an independent label.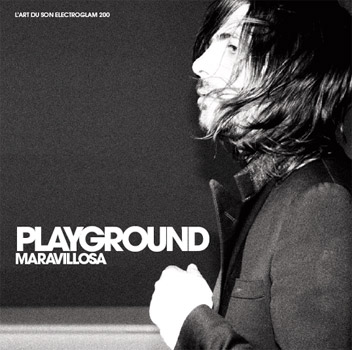 Playground have signed with record label Zadig & Voltaire
This is a seemingly natural transition for the ready-to-wear brand whose designs have always been influenced by rock and a certain artistic spirit.
First to sign an international contract and kick things off is the group Playground, which consists of Firouz Farman Farmaian (singer, irano-swedish origin) and Dino Trifunovic (guitarist and composer, serbo-italian origin). After their first album "What's your game" and the single "1994", Nightology is their second opus.
Returning to their psychedelic, rock and pop roots, the new album also crosses over into electronica. The addition of Eric Chedeville to the production team (Daft Punk, Sébastien Tellier) has brought noticeable results. "Maravillosa" (marvelous in Spanish) will be the first single, a slow ballad dedicated to the ladies of the world.
The label Zadig & Voltaire will soon be signing other artists in an attempt to drive forward the creation of international music.

By Jonathan Fulwell (Source: Céline Vautard)
Copyright © 2023 FashionNetwork.com All rights reserved.