Aeon to open more discount stores
July 2 (Reuters) - Japanese retailer Aeon Co Ltd (8267.T) plans to open more discount stores to target frugal consumers by pricing products 20 percent to 30 percent lower than other supermarkets, the Nikkei business daily reported without citing sources.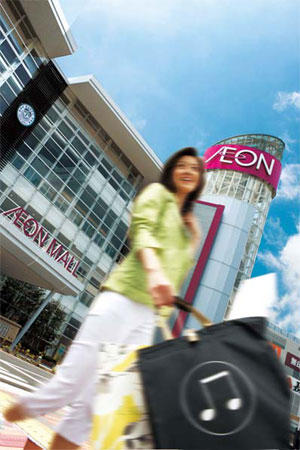 Aeon Co Ltd
Under the plan, the company, which operates the Jusco store chain, would open 10 stores a year and convert struggling supermarkets, the paper said.
Consumer reluctance to spend amid the economic downturn, particularly on clothing and non-food items, has sent Aeon and its rivals scrambling to slash prices, close unprofitable stores and expand their selection of store brands.
Aeon has about 1,300 domestic supermarkets, excluding those run by units such as Daiei Inc (8263.T) and Maruetsu Inc (8178.T), the Nikkei said.
Aeon's rival retailer Seven & I Holdings Co (3382.T) began opening discount stores last summer and plans to have 20 such stores by the end of the current fiscal year through February 2010 and 30 a year later, the business daily said.
(Reporting by Supantha Mukherjee in Bangalore; Editing by Unnikrishnan Nair)
© Thomson Reuters 2022 All rights reserved.