Blackstone close to buying Wolfskin brand
June 15 - Private equity group Blackstone is close to clinching the purchase of German outdoor clothing and equipment maker Jack Wolfskin, four people close to the process said.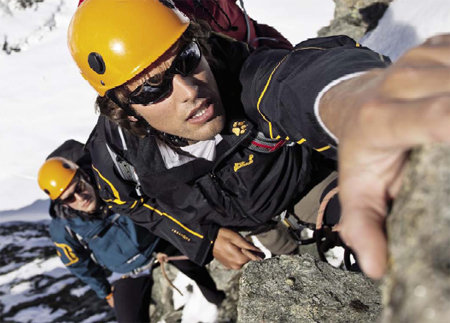 Jack Wolfskin
"Blackstone has been talking to sellers for some time," one of the people said on Wednesday.
Another person said an announcement may be made within the next couple of days, while a third cautioned the deal was not yet done and could still fall apart.
This is the second attempt by Jack Wolfskin's owners -- private equity companies Barclays Private Equity and Quadriga Capital -- to sell the company, having failed earlier this year to attract a sufficiently high offer.
The two owners said at the time they decided not to sell Jack Wolfskin because sales and earnings this year were "significantly" above expectations and valuations did not reflect that.
Blackstone is willing to pay more than 700 million euros ($1 billion), one of the sources said on Wednesday. That is at least 100 million euros more than some bids Barclays and Quadriga received in the spring.
The market for outdoor equipment has been growing at a fast pace since the 1990s, but is still dominated by midsize players like German brands Schoeffel and Vaude, or U.S.-based
Patagonia
.
Barclays and Quadriga have owned Jack Wolfskin since a secondary management buyout of the company from Bain Capital for 93 million euros in 2005.
According to sources, German mail order group
Otto
and private equity companies
BC Partners
and Advent had initially also shown interest in Wolfskin.
(Reporting by Alexander Huebner, Simon Meads, Arno Schuetze; editing by David Hulmes)
© Thomson Reuters 2023 All rights reserved.