Cébé taken over by Bushnell Outdoor
After having acquired Simmons Optics and Millett Industries last year, "in the framework of its growth through acquisition objectives", Bushnell Outdoor has taken over Cébé, founded in 1892 and most recently held by Marcolin. A sports optics material, upmarket spectacle and outdoor accessory specialist for more than 60 years, this is the ninth time it has changed hands since 2000.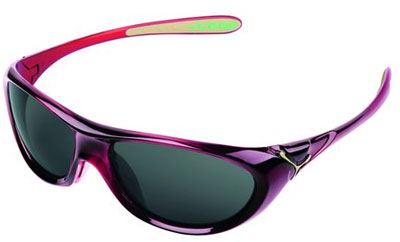 Iguana model by Cébé
By adding Cébé to its brand portfolio (Bushnell, Tasco, Serengeti, Bollé, Uncle Mike's Law Enforcement, Stoney Point, Hoppe's, Butler Creek, Kolpin, Uncle Mike's, Millett, Simmons and Final Approach) it is enriched by "one of the major players in the glasses sector listed on the Milan stock exchange", stated the group. Financial details of the transaction were not made public.
The transfer delighted Olivier Ciaravino, vice-president and director general for Europe of Bushnell Outdoor Products: "With Cébé, we are positioning ourselves for a great opportunity to diversify our range of products and our channels of distribution as well enriching our brand portfolio in eyewear. Cébé will perfectly complement our brands Bollé® and Serengeti®. Thanks to its important presence in the winter sports, cycling and running markets, Cébé will reinforce and enlarge our opportunities for growth".
"Sales and the market share of our European subsidiary of Bushnell Outdoor Products in the glasses sector are still increasing", added David Basto, director general of MidOcean Partners, a capital/investment company in the capital gains sector. "The takeover of Cébé is going to allow us to consolidate the commercialization and the promotion of our labels and products. Their essential values, which consistently respond to sporting needs and increase protection, as well as Cébé's mission to create, innovate and evolve correspond perfectly to our objectives".
By Jonathan Fulwell (Source: Julie Mangaud)
Copyright © 2023 FashionNetwork.com All rights reserved.