Estee Lauder 3rd quarter profit tops view
NEW YORK, May 4 (Reuters) - Estee Lauder Cos Inc (EL.N) reported a much higher-than-expected quarterly profit on Monday, helped by increased sales in Asia, sending shares up 3 percent in light, premarket trade.
But the maker of Clinique and M.A.C. gave a cautious outlook for the current quarter as the global recession dampens demand for cosmetics and skincare products.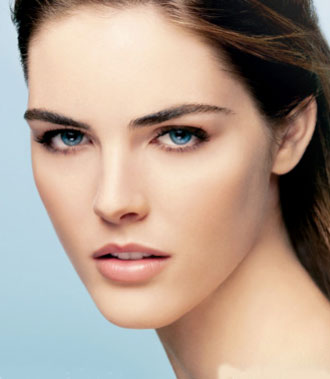 Estée Lauder
"The uncertainty about future market conditions, consumer spending patterns and the financial strength of some of the company's key retail customers, coupled with retailer destocking, will continue to negatively affect ... results for the remainder of fiscal 2009," Estee said in a statement, adding that "definitive forecasting" was "difficult."
Estee Lauder earned $27.2 million, or 14 cents per share, in its fiscal third quarter that ended on March 31, down from $90.1 million, or 46 cents per share, a year earlier.
Excluding restructuring and other charges, earnings were 16 cents per share.
Analysts on average were expecting 5 cents per share, according to Reuters Estimates.
Sales fell 10 percent to $1.70 billion. Excluding the impact of the stronger U.S. dollar, sales fell 2 percent as the global recession hurt demand for makeup. Sales fell in all geographic areas except the Asia/Pacific region, where they rose 3.8 percent.
The company said it now expects 2009 earnings of $1.32 to $1.44 per share, excluding items. Its prior forecast ranged from $1.30 to $1.60 per share. Analysts on average had been expecting $1.35 per share, according to Reuters Estimates.
That forecast excludes additional restructuring and other charges it will likely take this year in connection with the four-year restructuring plan it unveiled earlier this year.
Estee shares were up 3 percent at $32.10 in premarket trade, up from their close at $31.13 on Friday on the New York Stock Exchange. (Reporting by Martinne Geller, editing by Maureen Bavdek)
© Thomson Reuters 2023 All rights reserved.