Jil Sander return sets off Dior buzz over Raf Simons
MILAN - German designer Jil Sander confirmed on Friday that she is returning to the label she created 40 years ago, fuelling industry speculation about the possibility that outgoing creative director Raf Simons could wind up at Dior.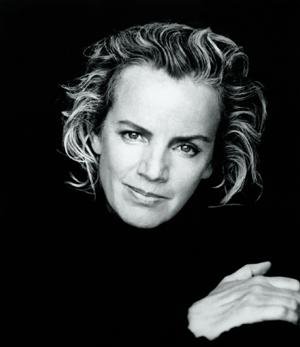 Jil Sander
"I am very happy and excited to be back. It feels like coming home after a brief journey," minimalist Sander said in a statement called "Jil Sander is back".
Known for her innovative looks in the 70s, Sander left the label after Prada took control in 1999. She briefly returned under Prada but eventually left for Uniqlo, a street fashion brand. Sander's appointment will start on Feb. 28.
"The Jil Sander brand is ingrained in my very being, naturally, my vision of sophisticated, truly modern design stayed with me, as vivid as on the first day," Sander said.
Simons has frequently been mentioned as a candidate to replace disgraced designer John Galliano as creative director at Christian Dior. Gallliano departed after he was caught on a widely distributed videotape drunkenly proclaiming his affection for Hitler and hurling racist insults at patrons in a Paris bar.
LVMH, the world's biggest luxury goods group which owns Dior, has so far declined to comment on the timing of Simons's departure from Jil Sander.
DIOR CHALLENGE
Simons, emerged as an innovative Belgian menswear designer and joined Jil Sander in 2005. If he took over at Dior, industry insiders speculated that Simons would be responsible for its ready-to-wear and haute couture collections.
"If Simons joins Dior, he could do a good job because his minimalist style is very different from the opulence of Dior," Italian designer Alessandro Dell'Acqua told Reuters. "It would be an intriguing challenge," he said.
Last month, Dior shrugged off talk about who might succeed Galliano.
Japanese fashion conglomerate Onward Holdings, who bought the Jil Sander brand from British private equity firm Change Capital Partners in 2008, said the return of Sander will help foster a long-term growth.
"Jil Sander's human passion and visionary strength are a priceless force for the future of our company", Jil Sander's Chief Executive Alessandro Cremonesi said in a statement. (Additional reporting by Astrid Wendlandt in Paris, editing by Paul Casciato)
© Thomson Reuters 2022 All rights reserved.