M&S lost market share in February
LONDON (Reuters) - High street retailer Marks & Spencer lost market share in the clothing sector during the month of February, the Daily Telegraph newspaper reported, citing industry figures.

center>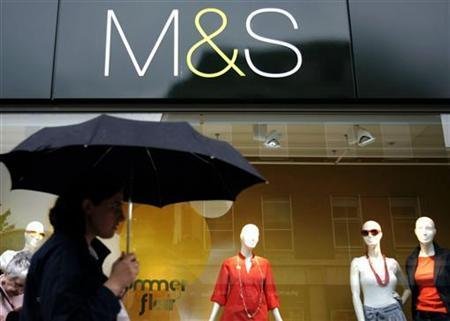 Data seen by the newspaper from FashionTrak, the market research company, showed that M&S lost 12 basis points of market share during the month, taking its share of the clothing market from 10.78 percent to 10.66 percent, according to a draft of the Telegraph's business front page.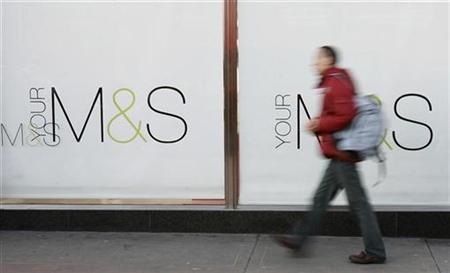 It said the chain's core womenswear ranges lost the highest amount of market share, dropping 21 basis points. Menswear fell by eight basis points and childrenswear by one basis point. Over the 24 weeks to March 1, M&S lost 49 basis points of share, according to the figures.
The report said that M&S's fierce rival Next broadly held its share over February, as did department store Debenhams.
Over the 24 weeks to March 1, Next grew by 13 basis points, while Debenhams grew its share by 8 basis points. New Look and House of Fraser also performed well.
In a trading update given on March 31, M&S itself cited Fashiontrak data to show that it had maintained market share over the 52 weeks to Feb 1.
The newspaper cited an M&S spokesman saying that market share figures "bounce up and down" on a monthly basis, due to the high levels of promotional activity on the high street at the moment.
"If you look at any quarter, we could be up or down in womenswear, up or down in menswear. Therefore, on aggregate, we tend to look at it over a 12-month period," the spokesman told the newspaper.
M&S officials did not immediately respond to a phone call from Reuters.
(Reporting by Andrew Callus, editing by Matthew Lewis)
© Thomson Reuters 2023 All rights reserved.