Mark Lee reshuffles Barneys' management team
New boss, new atmosphere… Having just arrived in September, Barneys' new CEO Mark Lee has already started to recruit his new team members. Daniella Vitale, former Gucci employee, will take charge of the women's prêt-a-porter line and of their website Barneys.com, which until now was in the hands of Judy Collinson.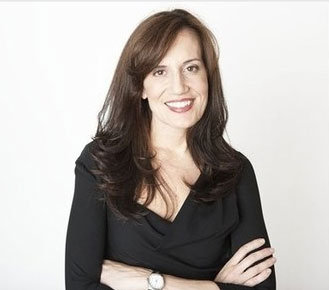 Daniella Vitale
One of the most senior members of the American retailer, Judy Collinson is not the only one to pack her paraphernalia. Two other key personalities will also be leaving the company: 'The' fashion director Julie Gilhart, considered as one of the most influential people in the fashion world, and Karl Hermanns, responsible for marketing and e-commerce. All of them decided "to pursue other opportunities", according to the retail chain. Be as it may, these sudden departures did not go unnoticed by the American population. From Facebook to Twitter, the word went around quickly and fans were very sorry to hear about the departure of the duo Gilhart-Collinson, who together represented the "Barneys fashion".
Nevertheless, the 3 simultaneous departures will certainly leave enough elbow room for the new board of directors. The only survivor was Tom Kalenderian, who should continue to manage the men's apparel whilst working in direct line with the CEO.
Expected to start on December 1st, Daniella Vitae will be the Chief Merchant and Executive Vice President, overseeing all of the women's ranges and Barneys.com.
Before her time as president for Gucci America, where she worked in close proximity with Mark Lee (the brand's former CEO), Daniella Vitae worked in the 1990s for
Salvatore Ferragamo
America as Merchandising Director, and later for
Giorgio Armani
America as Wholesale Director.
Copyright © 2022 FashionNetwork.com All rights reserved.