Nike sell ownership in USL leagues
MIAMI, Aug 27 (Reuters) - Sportswear company Nike Inc (NKE.N) have sold their ownership stake in the United Soccer Leagues, the sport's second organisation in the United States.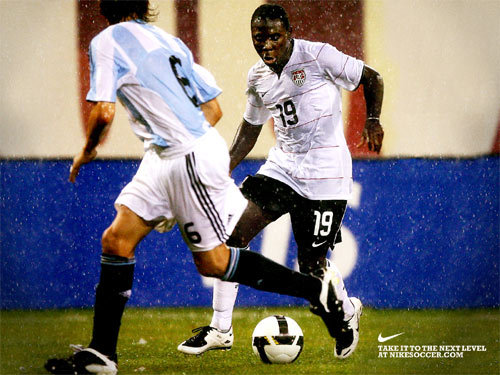 Photo: www.nike.com
Nike inherited the USL structure when they bought British company
Umbro
in 2007. On Thursday 27 August, NuRock Soccer Ho.ldings LLC, an Atlanta-based company, said they had purchased the league from Nike.
NuRock said in a statement that Nike and Umbro would continue as sponsors of the league but gave no immediate details of any agreement.
Nike's rivals Adidas (ADSG.DE) have a long term sponsorship agreement with the top professional league in North America, Major League Soccer (MLS).
USL, founded in 1986, comprises a first and second division, an Under-20 and Under-23 league and a women's league as well as various youth teams playing in the Super Y-League.
The leagues include teams from the United States, Canada and the Caribbean and, while clubs have been successful in regional competition, the league does not enjoy the profile or status of MLS.
"Our vision for USL is to become the most competitive and profitable pyramid of soccer leagues in North America," said Rob Hoskins, chairman of NuRock.
(Reporting by Simon Evans; Editing by John Mehaffey; To query or comment on this story email [email protected])
© Thomson Reuters 2023 All rights reserved.