Parlux signs licensing agreements for perfumes from Jay-Z, Rihanna and Kanye West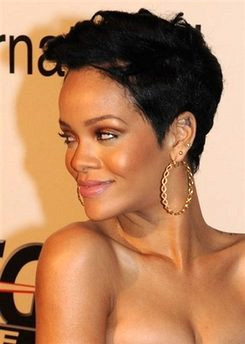 Rihanna - Photo : Mark Ralston/AFP
Parlux
has announced an agreement with Iconic Fragrances, holder of licences for American music stars like Rihanna, Kanye West and Jay-Z, to market perfumes for the stars.
Although negotiations have not finished for fragrances from Jay-Z, we already know that the stars will receive royalties, a share of the profits and a set of shares at $5 each. "We are extremely excited to begin work on our projects with Rihanna and Kanye West. Each is an extremely highly regarded celebrity at the top of his or her profession who is undoubtedly going to make an indelible impression in the fragrance industry, just as each has done in the entertainment world", explained Neil Katz, pdg of Parlux. "This agreement also enhances our attractiveness to other premier talents interested in associating with an established manufacturer and distributor of fragrance products."
This agreement follows a poor period for Parlux. Counting on a third quarter to bring in $47.3 million in sales at a growth of 6%, in the end the company recorded a net loss of $4.5 million. Reductions in costs in the supply chain and staff wages were announced the day after following expressions of concern by share-holders. "We are conscious of the general economic conditions that have unfairly affected the value of our shares for our shareholders. However, we believe this proactive investment by Jay-Z, Rihanna and Kanye West is an indication to the market place of the underlying value of Parlux."

By Jonathan Fulwell (Source: Matthieu Guinebault)
Copyright © 2023 FashionNetwork.com All rights reserved.