Rolex replaces CEO after only two years
May 4 - Rolex, the world's biggest luxury watch brand, replaced its chief executive after only two years, raising questions about possible management problems at the very discreet brand.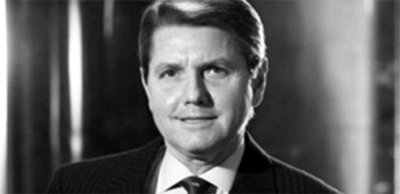 Riccardo Marini
Riccardo
Marini
, who was previously responsible for Rolex Italia, will succeed Bruno Meier who held the job for only two years, said the privately-held company, whose models compete with
Swatch Group
's
Omega
brand and
Richemont
's
Cartier
.
"I think there are internal differences of opinion at the company at least partly in terms of degree of openness to the outside world," Kepler Capital Markets analyst Jon Cox said.
"I don't think this will lead to any change in terms of the independence of Rolex given the foundation's control although no doubt changes will trigger speculation. You are probably looking at a 15 billion Swiss francs price tag at the bare minimum," Cox said.
Rolex spokeswoman Virginie Chevailler said the board updated corporate structures in order to continue the dynamic development of the brand, prepare for the future and cope with a pickup in markets, especially emerging markets.
Chevailler did not give any details as to why Meier was leaving the company that is controlled by a foundation named after its founder Hans Wilsdorf and never discloses any financial details.
Meier was appointed CEO of Rolex in 2008, succeeding Patrick Heiniger, who held the position for 16 years.
Vontobel analyst Rene Weber also said he was surprised by the move. "The reasons are unclear and the new CEO is not known to us," he said, adding he estimated Rolex sales amounted to 4.4 billion Swiss francs ($5.1 billion) in 2010.
Demand for Swiss watches rebounded strongly from a slump during the economic crisis, thanks to growing appetite for luxurious timepieces in emerging markets, particularly Hong Kong and China.

By Silke Koltrowitz
(Editing by Hans Peters)
© Thomson Reuters 2022 All rights reserved.