Talbots again extends exchange offer; by 24 hours
NEW YORK (Reuters) - Talbots Inc (TLB.N) again extended its exchange offer by 24 hours as the women's apparel retailer sought to complete a merger that would allow it to significantly reduce debt.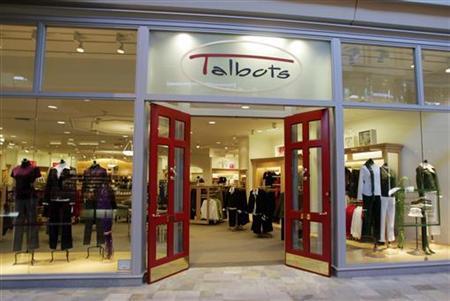 Talbots' offer -- to exchange outstanding warrants from BPW Acquisition Corp (BPW.A), a special purpose acquisition company it is acquiring, for Talbots shares or warrants to buy Talbots shares -- had been set to expire at 6 p.m. EDT on Monday 29 March, but will now expire at 6 p.m. on Tuesday 30 March.
Talbots, based in Hingham, Massachusetts, said about 86.9 percent of BPW warrants had been tendered as of Monday (29 March) evening. The threshold to complete the deal is 90 percent.
The merger, announced in December, allows Talbots to reduce its debt by about $330 million and end its 21-year relationship with Aeon Co Ltd (8267.T), Japan's second-largest retailer.
A special purpose acquisition company is a shell organization that raises money in an initial public offering to merge with another company.
Shareholders in BPW, which went public in February 2008 in a $350 million IPO, approved the merger with Talbots last month.
Talbots shares rose 13.2 percent on Monday 29 March on news that it had extended an earlier deadline by three days through to Monday (29 March) evening.
(Reporting by Phil Wahba, editing by Maureen Bavdek)
© Thomson Reuters 2023 All rights reserved.