Talbots head of stores leaves, stokes turnaround worries
Feb 10 - Talbots Inc, which has seen its turnaround efforts stall over the past few quarters, said in a regulatory filing that the executive in charge of its stores and outlets is quitting.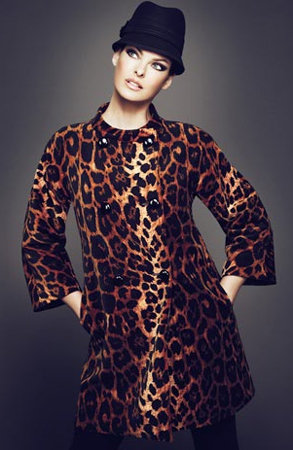 Item from Talbot's collection
Shares of the women's clothing chain fell as much as 4 percent to $5.65 in morning trade on Thursday.
The company did not give a reason for the departure of the executive, John Fiske. It said the search for a replacement was under way.
"We believe this latest departure is further evidence that the turnaround at Talbots is still far far away," analysts at Jefferies said.
The announcement comes just less than a month after the company lowered its profit outlook for the rest of its fiscal year because of weak sales during the holiday season.
"Following a brief period of significant improvements in product, brand perception, infrastructure, and balance sheet, Talbots' story seems to be falling apart as sales plummet and uncertainties develop within the management team," analysts Randal Konik and Taposh Bari wrote in a note.
Fiske, who oversaw the retail operations at the company's 584 stores, all in North America, had been in the job since March 2009. Prior to that, he headed Talbots' human resources department.
The analysts, who have a "hold" rating on the company's stock, advised investors to "just steer clear for now."
"Shares have been pummeled ... but there are no positive catalysts in sight," they said.
Talbots, which caters to women aged 50 and above but has been trying to win younger women with trendier clothes, said last month that it saw sales weaken in the last two weeks of December and into January despite heavy discounts. This, coupled with stiff price competition and cold weather conditions, made the company forecast a weak fourth quarter.
The retailer will report its full fourth-quarter results on March 24.
(Reporting by Phil Wahba in New York and Nivedita Bhattacharjee; Editing by Dave Zimmerman and Maju Samuel)
© Thomson Reuters 2022 All rights reserved.