Talbots names Gary Pfeiffer as chairman
SAN FRANCISCO, July 28 (Reuters) - Women's apparel retailer Talbots Inc (TLB.N) on Tuesday 28 July named Gary Pfeiffer as chairman, succeeding Tsutomu Kajita, who worked for its majority shareholder, Japan's Aeon Co Ltd (8267.T).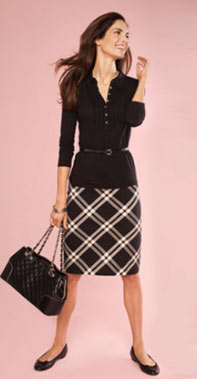 Talbots Inc petite womenswear - Photo: www.talbots.com
"Aeon's longstanding involvement with Talbots as majority shareholder has recently expanded, and Aeon is now also a major creditor of the company," Talbots CEO Trudy Sullivan said in a statement. "The board has, in keeping with good corporate governance, named an independent director as its chair."
Talbots said Pfeiffer served as its independent lead director since July 2008, and he will also continue in that role. The retailer added that Kajita will remain a director on its board.
Loss-making Talbots, which mainly caters to women over 35, has been trying to engineer a turnaround. It has been cutting costs and jobs, while also trying to revive its merchandise.
Earlier this year, Talbots secured a new $150 million loan facility through Aeon.
© Thomson Reuters 2022 All rights reserved.