Talbots operating earnings top view, shares jump
By Martinne Geller
NEW YORK (Reuters) - Women's apparel retailer Talbots Inc posted higher-than-expected quarterly operating earnings on Wednesday, due to a "dramatic improvement" in its merchandising gross margin, sending shares up as much as 15 percent.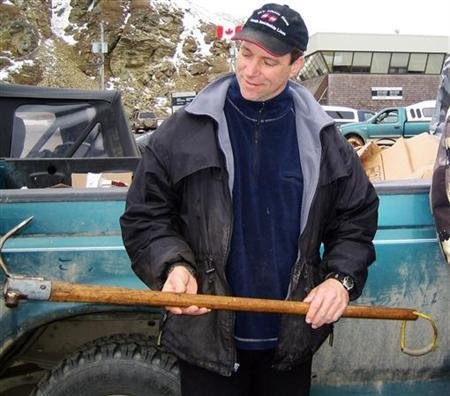 The operator of the Talbots and J. Jill chains cited better inventory management and expense controls for the margin gain, which it said almost completely offset the impact of softer-than-anticipated sales as a result of the difficult macroeconomic environment.
Excluding a loss related to the closing of its children's, men's and British businesses and restructuring charges, Talbots said profit from continuing core operations was 21 cents per share in the first quarter, way ahead of analysts' average forecast of 11 cents, according to Reuters Estimates.
On a net basis, profit for the quarter tumbled 69 percent to $1.6 million, or 3 cents per share, from $5.2 million, or 10 cents per share, a year earlier.
Sales in the quarter, ended May 3, fell to $542.4 million from $573.6 million a year earlier. Sales fell 6 percent at Talbots stores and 12 percent at J. Jill stores.
Sales at stores open at least a year, or same-store sales, fell 9.8 percent -- down 20.2 percent at J. Jill stores and off 7.4 percent at Talbots stores.
All retailers are hurting as cash-strapped consumers forego discretionary purchases in the face of climbing food and fuel costs. But Talbots, which sells classic clothes to women over 35, faces company-specific problems after a string of fashion and merchandising missteps.
Oppenheimer analyst Roxanne Meyer said Talbots' April same-store sales results, which were up at a mid-single-digit rate, stood out among its "missy sector" peers, which include Chico's FAS Inc , Coldwater Creek Inc and AnnTaylor Stores Corp .
But given an easy comparison from last year and a shift in the timing of this year's Easter holiday, Meyer said in a research note that "it is too early, in our view, to call it an inflection point."
Chains targeting mature women often suffer worse than others, since those customers usually have full wardrobes and are less trend-driven and will often cut back on themselves to spend on family members.
Business has been so tough that last month two major banks said they would no longer make letters of credit available to Talbots. At the time, the company said arrangements with its major vendors, as well as available working capital lines, should provide enough funds for its working capital needs for the current year.
Talbots, majority-owned by Japan's Aeon Co Ltd , said on Wednesday that it is in talks with banks to increase its capital line of credit and will provide an update when appropriate. It also said it was in compliance with all covenants of its term loan agreement for the first quarter.
SIGNS OF IMPROVEMENT
Talbots has been working to reduce its cost structure, exit noncore businesses and improve its product assortments.
Talbots stood by its 2008 forecast for earnings from continuing operations of 47 to 52 cents per share.
Credit Suisse analyst Tracy Kogan, who pointed out positive developments like Talbots' improved merchandise margin and strong plus-sized business, also said that improvement in April does not seem to be continuing into May.
"With inconsistent business trends, a difficult macro environment and a high debt balance relative to other(s) ... Talbots will continue to be challenged in 2008," Kogan wrote in a research note. "We believe the company will have difficulty meeting its (same-store sales) and earnings guidance for the year."
Talbots shares were up 41 cents at $7.85 in afternoon trade on the New York Stock Exchange after reaching as high as $8.59 earlier.
(Reporting by Martinne Geller; Editing by Derek Caney and Gerald E. McCormick)
© Thomson Reuters 2023 All rights reserved.