Tod's Q1 sales boosted by shoes, core profit up
MILAN, May 13 (Reuters) - Italian luxury shoe and bag maker Tod's (TOD.MI) turned in a 4.4 percent increase in first-quarter core profit as sales were boosted by demand for its shoes.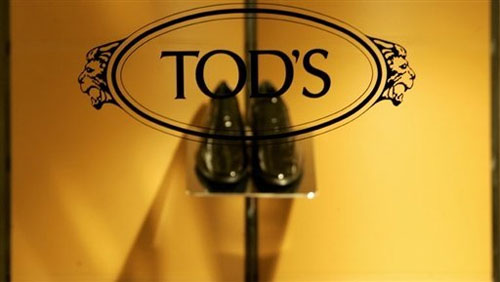 Foto: AFP
Tod's, for whom Oscar-winning actress Gwyneth Paltrow has modelled, said in a statement on Wednesday revenues rose 5.4 percent to 201.3 million euros ($274.7 million).
At constant exchange rates, they rose 4.9 percent.
Core profit or earnings before interest, tax, depreciation and amortisation (EBITDA) totalled 45.7 million euros.
Chairman and Chief Executive Diego Della Valle said the final numbers for orders for the winter collections were "good" in the tough economic climate.
"Despite poor visibility, I can confirm the group's objectives to maintain and consolidate market shares and profitability," he said in the statement.
Shoe sales -- the group's core business -- rose 11 percent to 144.7 million euros. Leather goods and accessories saw a 12.4 percent fall in sales to 31.6 million euros while clothing sales rose 2.2 percent to 24.8 million euros.
By region, only Italy saw a rise in sales in the first quarter, with North America particularly hit.
Luxury goods have not been spared by the financial crisis but some brands are resisting better than others.
France's Hermes (HRMS.PA) last week saw a 3.2 percent rise in first-quarter sales, helped by exchange rates and resilient demand for its handbags. Tod's shares were down 1.97 percent at 37.90 euros at 1328 GMT. ($1=.7327 euros) (Editing by Mike Nesbit)
© Thomson Reuters 2023 All rights reserved.