Zegna makes headway in India
After China and Vietnam, the Italian group pushes the cursor towards India. Through its subsidiary in Mumbai, established in 2006, it will form a joint venture with Reliance Brands, a retail distribution giant in its market, which signed a partnership agreement with Diesel in March.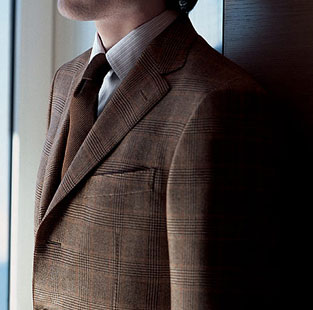 Ermenegildo Zegna Collection
51% owned by the
Zegna
Group, the other percentage lies in the hands of the Indian manufacturer, the new structure will enable the brand to boost its development in the country which "could soon represent Ermenegildo Zegna's biggest market in the Asia-Pacific" by 2015, said the brand in a statement. The plan, therefore is for ten shops openings in five years, divided throughout 6-7 cities. The first opening is scheduled in Hyderabad for October.
Ermenegildo Zegna came to the country in 2003, inaugurating this Indian adventure, well before luxury brands even started opening up in this market four years ago. In February 2006, the government passed a law, for the first time, allowing labels to invest in distribution sites when opening a mono-brand shop. This was provided they shared a piece (49%) of the cake with an Indian partner. Therefore it was in 2007 when Zegna opened up its first shop in Bombay under a direct management agreement, followed by sites in Bangalore and another in New Delhi, which marked the start of "double-digit growth" according to the luxury brand.
After one year of slumps in 2009, the group seemed to thereafter renew its growth, reflected in its results from the first quarter of 2010 that showed sales were up 20%. An increase largely carried by its Asia business which offers bright prospects. Zegna, which counts 550 stores worldwide, has announced the consolidation of it retail park in China alongside the expected opening of 20 stores.
An exhibition retracing the past 100 years of the Zegna Group
Original by Emilie-Alice Fabrizi. Translated by Rosie Hart
Copyright © 2023 FashionNetwork.com All rights reserved.